Winter in the Village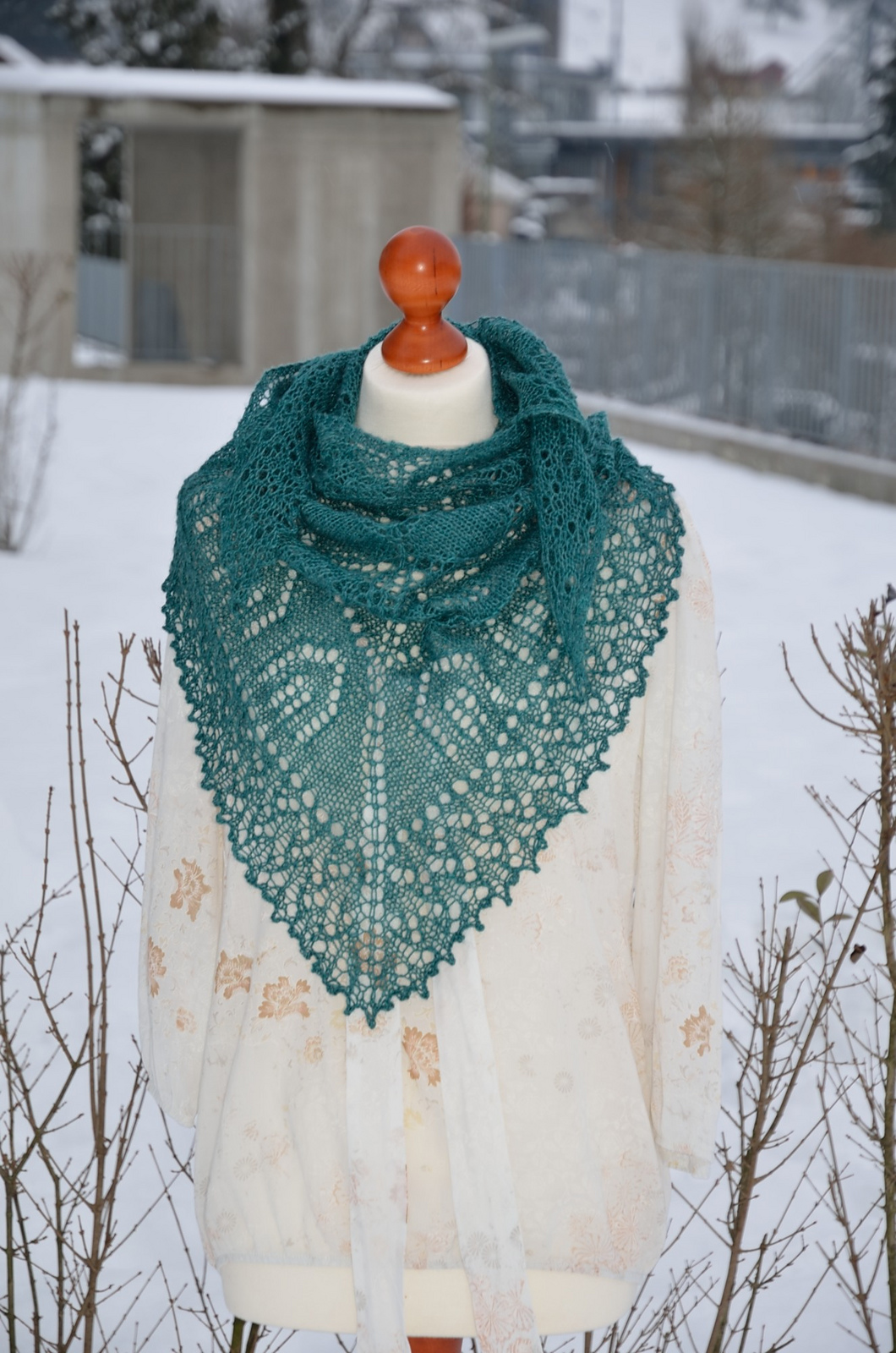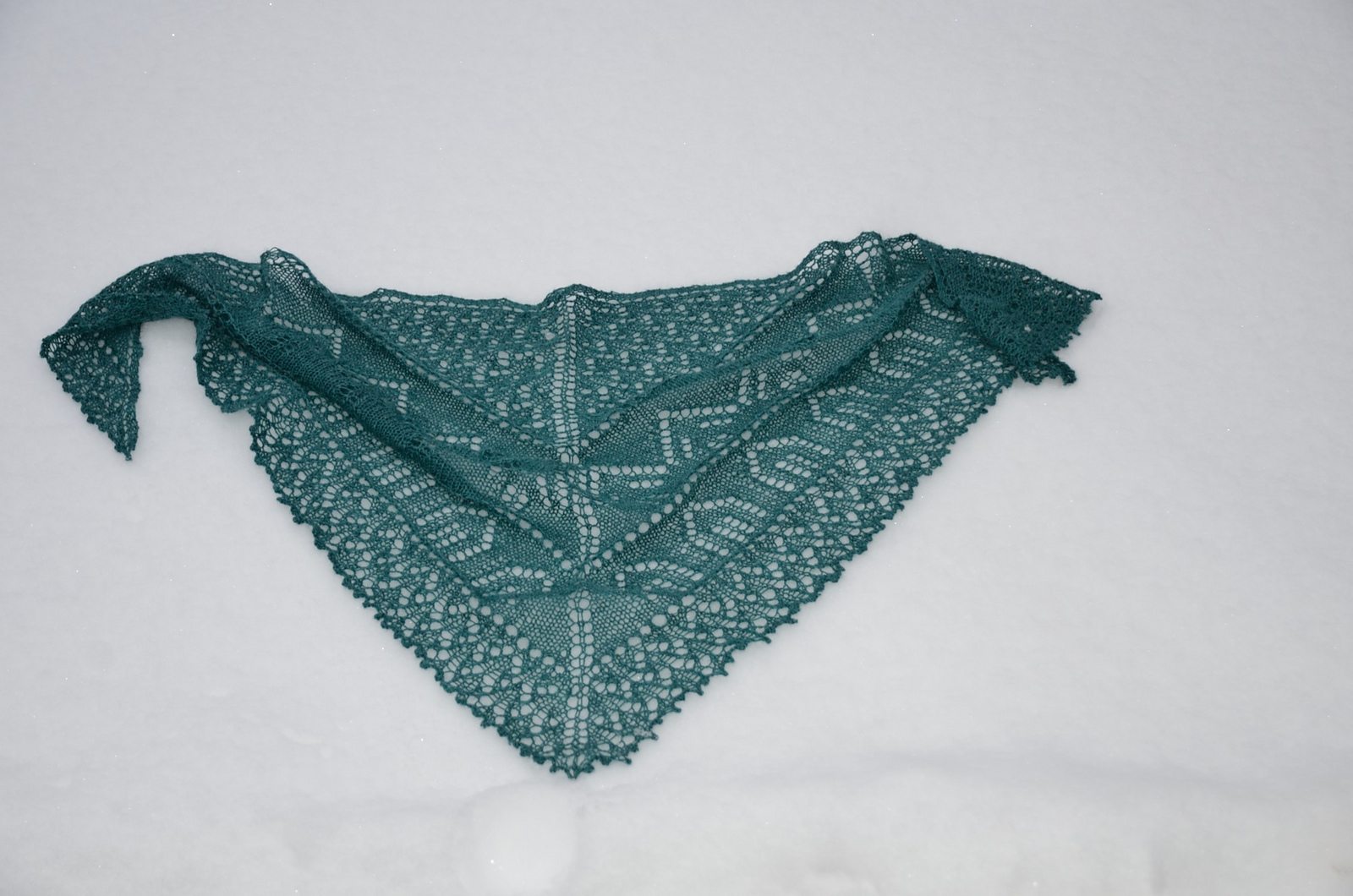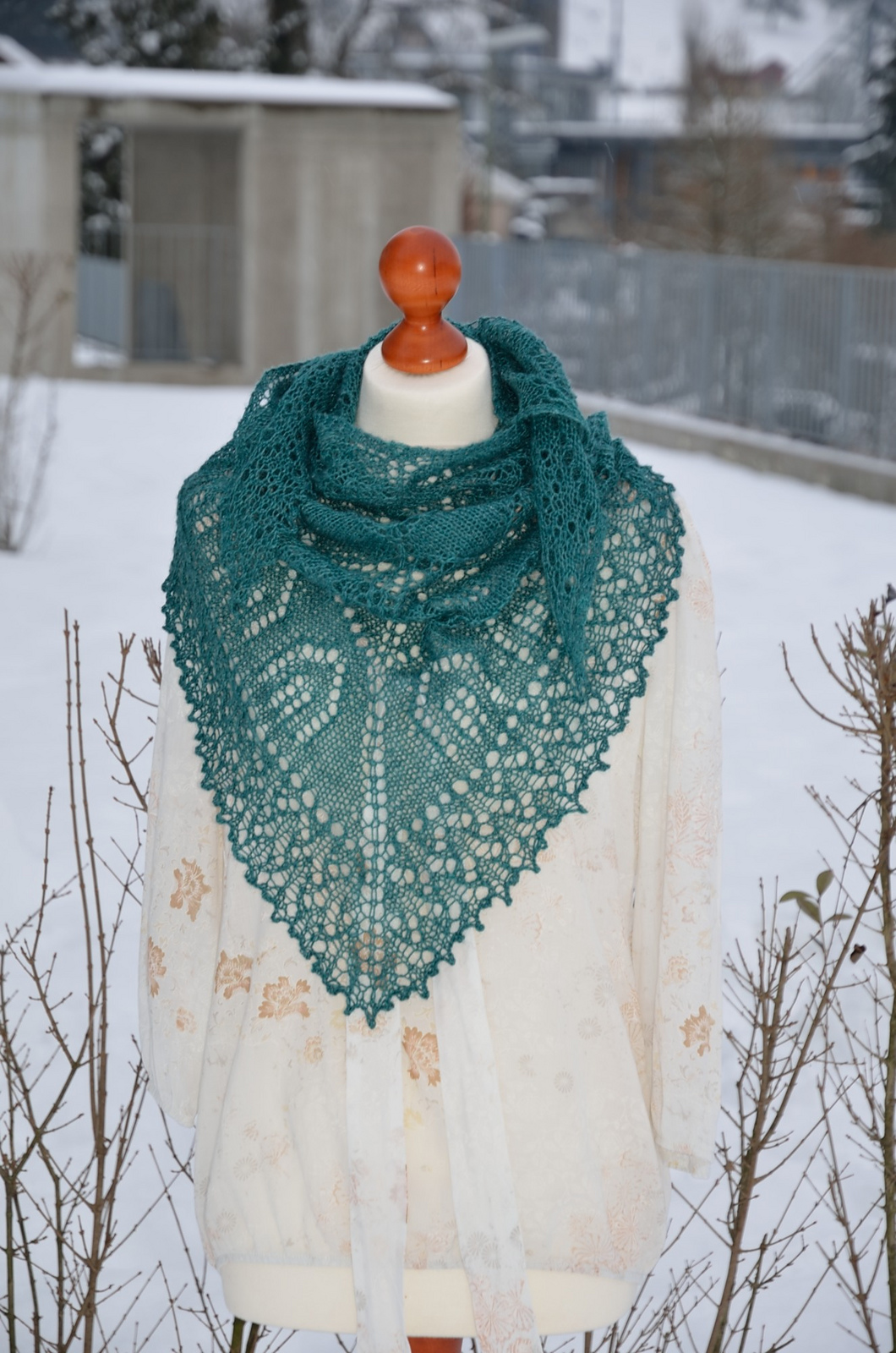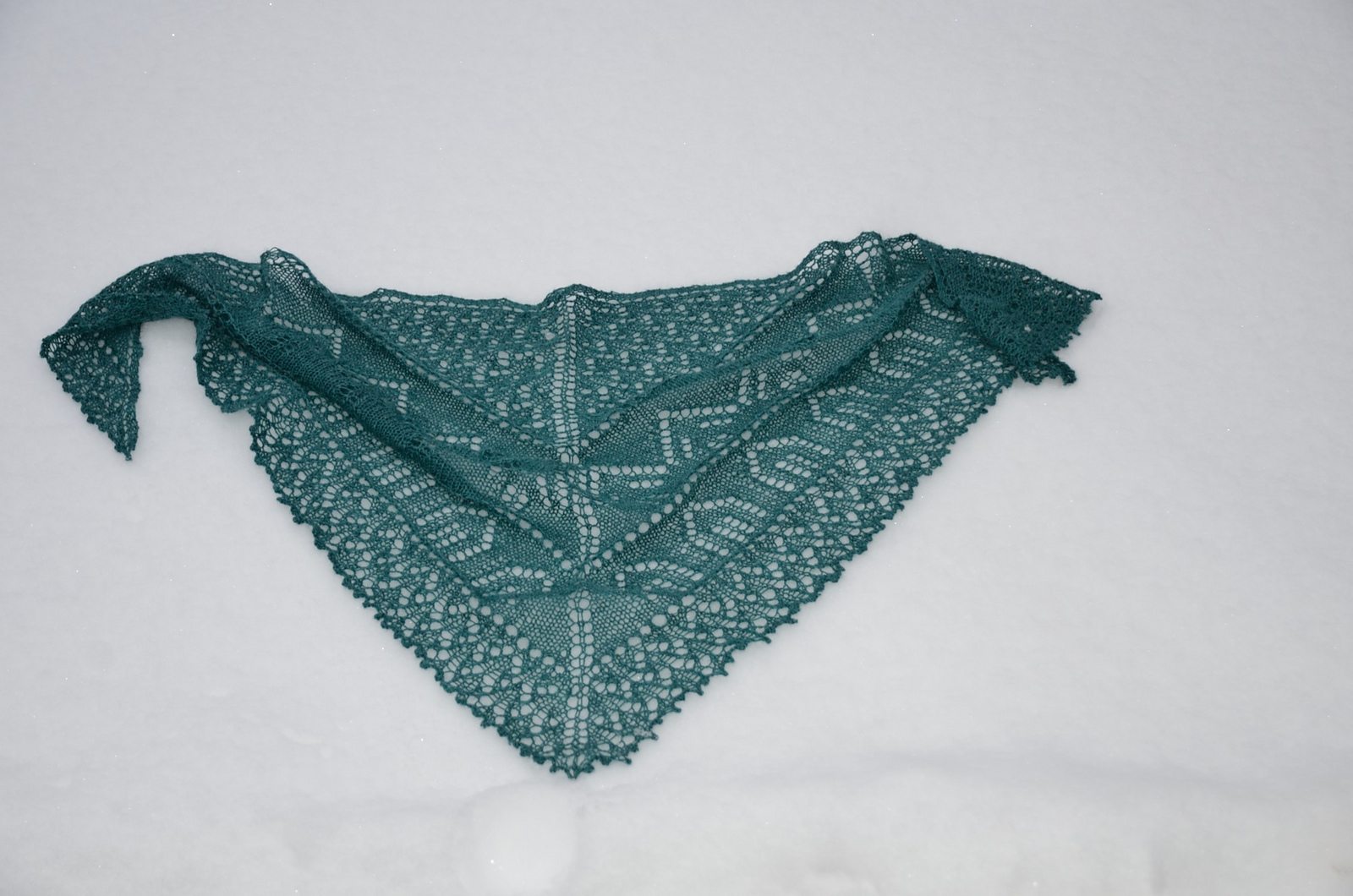 Winter in the Village
A triangular shawl is timeless piece, especially if it is full of lace. For those wanting a more modern look, wear it the other way around.
I was given this yarn as a present last year, and its colour determined that it will be a winter piece. When I was looking at the yarn, I saw a vision of heavy snowfall, tiny cottages amongst huge pine trees – this is the vision that I knitted into the shawl. The quantity of the yarn I had determined that it needed to use no more than a skein of sock yarn. And it worked!
The shawl, which is available in two sizes, has a top-down construction; the pattern includes both written instructions and a chart.
FINISHED MEASUREMENT:
S: 23" x 55" 60 cm x 140 cm
L: 30" x 70" 75 cm x 175 cm
SKILL LEVEL:
beginner laceknitter
USED YARN:
Drachenwolle Sockenwolle (437 yard/100g 400m/100 g, wool, bambus, silk).
S: 383 yard 350 m
L: 625 yard 570 m
NEEDLE:
US size 7 4.5 mm
OTHERS:
stitch markers, tapestry needle
GAUGE:
not necessary. However you have to take into consideration that using thinner or thicker yarn and needle, your shawl will be smaller or larger. Furthermore the choice of the yarn may influence the required yarn quantity.