Limoncello Shawl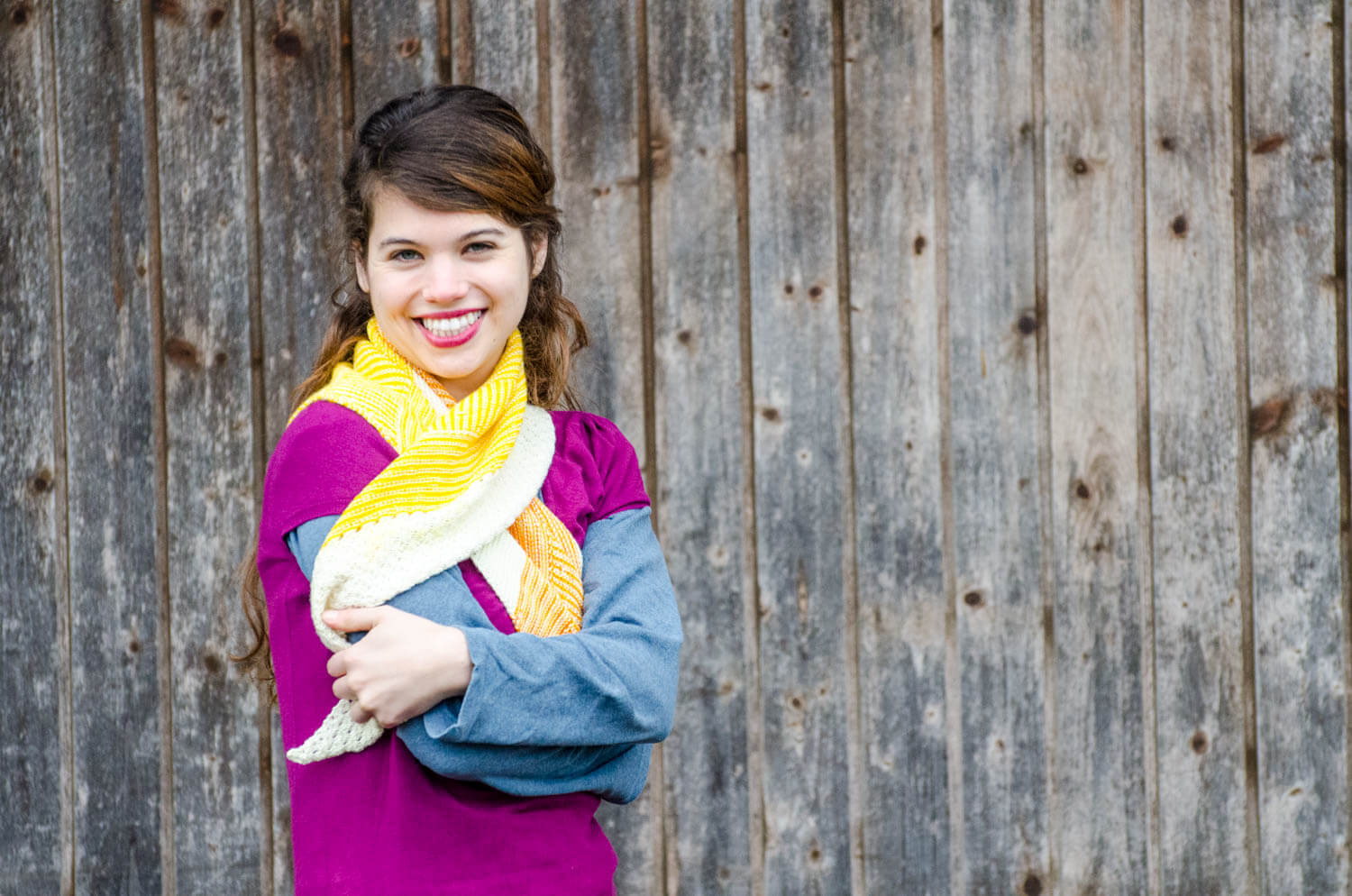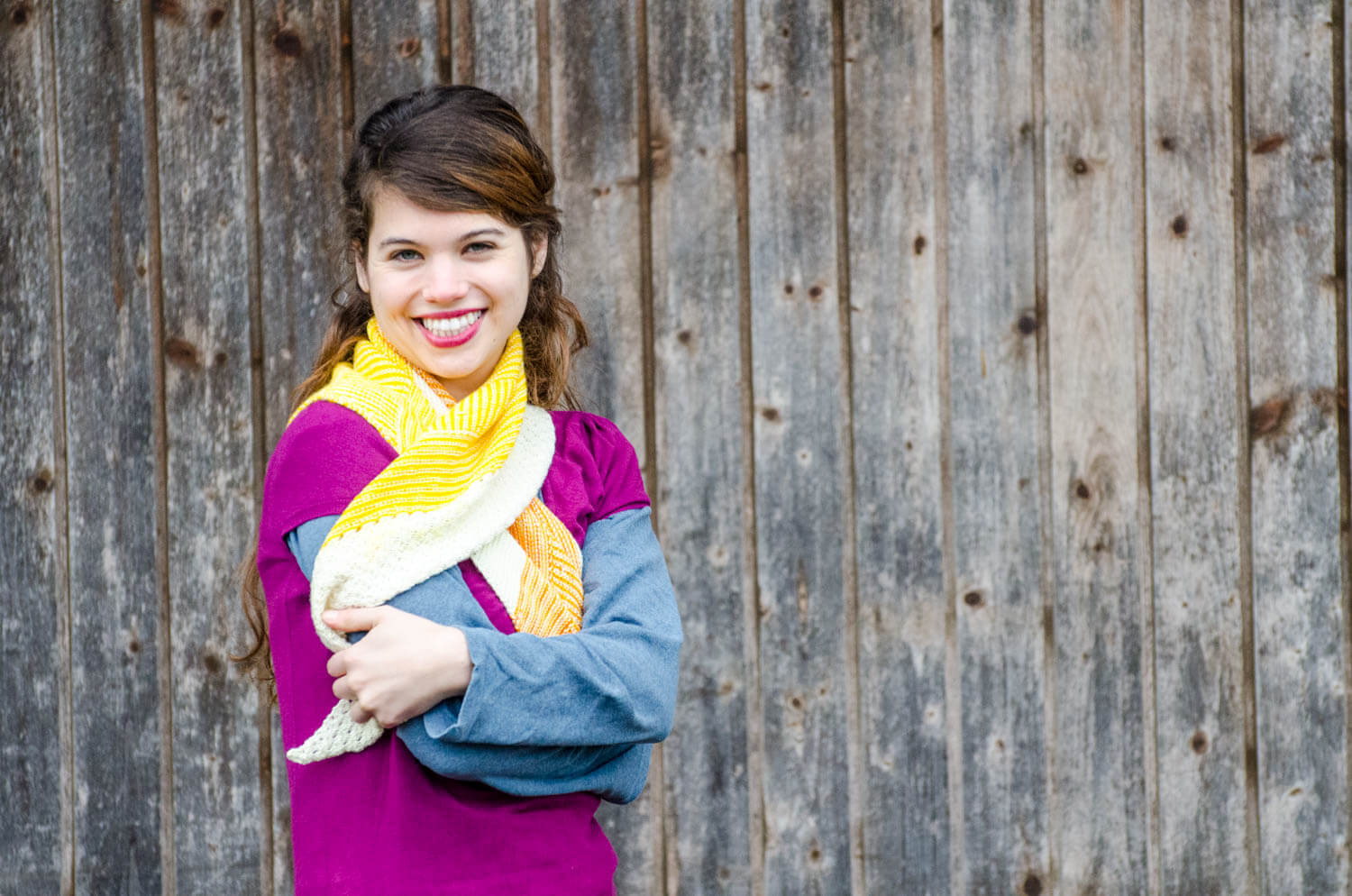 Limoncello Shawl
This shawl has a funny story. When I was planning to self-publish the Tourlaville shawl, I decided to make a video tutorial for it. Before the brioche part I also showed how to knit the same row twice, so in the swatch, I got a striped part and a two-color brioche part above each other. This looked very inspiring and made me to want a shawl with this pattern for sure. My choice was some Wollmeise leftovers - I hoarded a lot of this yarn: I love it's colors! - I had 3 yellow-orange from this yarn. The amount of the colors varied greatly, that's why I've chosen the asymmetrical shawl shape. With this shape, even the smaller bits of yarn is enough to be used in the shawl - at the beginning.
The pattern is very easily adjustable. The sample is from one main color plus 3 contrast colors, but it can be knitted with more contrast colors, or without main color, simply with more colors. The width of the different sections is also adjustable - according to the available yarn amount. This makes this shawl a perfect stash busting project. The applicants for the test were very creative with the yarn choice.
REQUIRED SKILLS
Knitting flat knit and purl
Increases with M1R and M1L
Brioche knitting
BO with an elastic method
YARN USED FOR THE SAMPLE
Wollmeise Pure (100% merino, 574 yards 525 m/150 g) MC: natural, 540 yards 560 m CC1: Mörchen 540 yards 50 m CC2: Good Morning 540 yards 60 mWollmeise Sockenwolle 80/20 Twin CC3: Küken 540 yards 150 m
SUGGESTED YARNS
Use yarn in sport or fingering weight. Busy yarns wouldn't work well with this pattern.
NEEDLES USED FOR THE SAMPLE
Hiya Hiya meTAL Interchangeableable needles - US 0 2 mm 32" 80 cm long and US 1.5 2.5 mm 32" 80 cm long
SIZE
Wingspan: 59" (150 cm), depth at the middle: 17 3/4" (45 cm)
NOTIONS
Tapestry needle.
GAUGE
26 sts x 48 rows in 10 cm (4 inches) with bigger needles, in garter.
Please note that in this particular project getting the right gauge is not essential. However, different yarn weight / gauge will effect both the yardage and the final size of the project as well.